Listed below is our 2020 accounting webinar calendar. Most titles are available via live, CD, and On-Demand formats, and many offer industry-specific credits. Simply click a title for more details.
IRS Ethics And Best Practices For Tax Professionals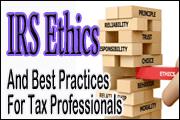 Rules for practice with and before the IRS, including IRS Circular 230; other tax preparer requirements; new developments in regulation at the national and state level; highlight emerging national issues; and discuss examples of best practices, case studies, and recent disciplinary actions.
Available Versions:
Auditing For Fraud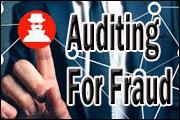 This presentation is not an overview of AU 240, rather, it covers some of the actual procedures that should be performed. This course qualifies for two CPE credit hours!
Accounting & Auditing Update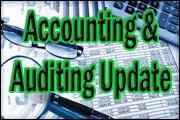 The Accounting and Auditing Update is designed to provide its participants with a comprehensive, in-depth review of what's happening at the FASB, AICPA, and other professional bodies who may impact accounting and auditing this year. Earn 8 CPE Credits with this course!
Series 6 Top-Off – Live Online Package

Looking for webinars available right now? Check out our on-demand webinars.
Find Seminars, Webinars, And Online Training In Your Area
Accounting Webinars For CPAs
From Sales & Use tax to audit to fraud detection to payroll, our accounting webinars for CPAs and accountants cover a wide range of accounting topics that are designed to improve your knowledge, skill set, and customer assistance.
Our accounting webinars typically are available in Live, On-Demand, or CD options, and many provide CPE credits. Simply click on the links for any of the listed accounting webinars for specifics or to order.
Enjoy your accounting webinar training courses!