Listed below is our 2021 accounting webinar calendar. Most titles are available via live, CD, and On-Demand formats, and many offer industry-specific credits. Simply click a title for more details.
Blockchain And Cryptocurrency Fundamentals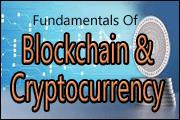 This session will provide an introduction to this disruptive technology, including tokens, coins, digital wallets, transactions, nodes, hashes, and blocks, and will provide insights into how it might change the way we do business in the future.
In addition to the great training, you also receive 2 hours of CPE credits!
Available Versions:
Managing The Accounting Department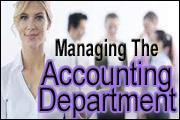 Welcome to a management course that helps CFOs and Controllers lead the Accounting Department.
Available Versions:
Business Consulting For CPAs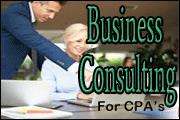 The course will help you understand: where consulting business opportunities exist, what are the firm's professional responsibilities and most importantly how to recognize the needs of the client.
Earn 4 CPE Credits with this course
Available Versions:
Getting Ahead: The Art of Marketing for CPAs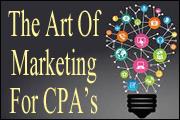 To make more money in less time, all accountants need to learn to market themselves effectively to their clients or their firm. Earn 4 CPE Credits with this course
Looking for webinars available right now? Check out our on-demand webinars.
Find Seminars, Webinars, And Online Training In Your Area
Accounting Webinars For CPAs
From Sales & Use tax to audit to fraud detection to payroll, our accounting webinars for CPAs and accountants cover a wide range of accounting topics that are designed to improve your knowledge, skill set, and customer assistance.
Our accounting webinars typically are available in Live, On-Demand, or CD options, and many provide CPE credits. Simply click on the links for any of the listed accounting webinars for specifics or to order.
Enjoy your accounting webinar training courses!