Listed below is our 2019 accounting webinar calendar. Most titles are available via live, CD, and On-Demand formats, and many offer industry-specific credits. Simply click a title for more details.
Series 6 Top-Off - Live Webinar With OnDemand Playback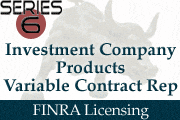 Our Series 6 Virtual Course includes both print and online study tools designed to fit your study style and schedule. We know you're a busy professional, and we know you need to pass,
the first time!
Available Versions:
The Art Of Marketing For CPAs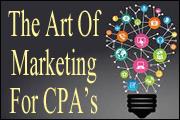 To make more money in less time, all accountants need to learn to market themselves effectively to their clients or their firm.
Earn 4 CPE Credits with this course
Available Versions:
State Tax Nexus And New Developments: Wayfair Edition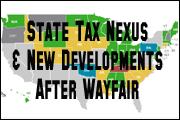 This training session covers that basic principles of income, gross receipt, and sales tax nexus.
Earn 4 CPE Credits with this course!
Available Versions:
Blockchain And Cryptocurrency Fundamentals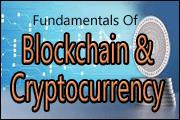 Blockchain is a technique for creating a highly tamper resistant, fault tolerant ledger for recording and validating transactions using encryption.
Available Versions:
Looking for accounting webinars available right now? Check out our on-demand webinars.
Find Seminars, Webinars, And Online Training In Your Area