Listed below is our 2020 accounting webinar calendar. Most titles are available via live, CD, and On-Demand formats, and many offer industry-specific credits. Simply click a title for more details.
Business And COVID-19 Tax Update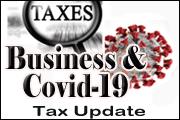 This program will address the important provisions, rules and concepts related to business tax returns, including the most up-to-date COVID-19 tax developments that will impact your business clients.
Available Versions:
Managing The Accounting Department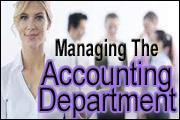 Welcome to a management course that helps CFOs and Controllers lead the Accounting Department.
Available Versions:
Business Consulting For CPAs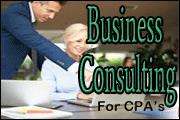 The course will help you understand: where consulting business opportunities exist, what are the firm's professional responsibilities and most importantly how to recognize the needs of the client.
Earn 4 CPE Credits with this course
Available Versions:
How To Get Payroll Penalties Waived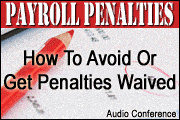 In this audio conference, we will arm you with all you need to know in order to submit a penalty waiver request and hopefully enable you to receive the waiver.
Available Versions:
Live on: 05/12/2021. Also available via On-Demand
Looking for webinars available right now? Check out our on-demand webinars.
Find Seminars, Webinars, And Online Training In Your Area
Accounting Webinars For CPAs
From Sales & Use tax to audit to fraud detection to payroll, our accounting webinars for CPAs and accountants cover a wide range of accounting topics that are designed to improve your knowledge, skill set, and customer assistance.
Our accounting webinars typically are available in Live, On-Demand, or CD options, and many provide CPE credits. Simply click on the links for any of the listed accounting webinars for specifics or to order.
Enjoy your accounting webinar training courses!