Risk School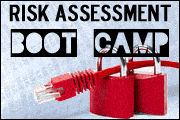 Seminar: ID# 1003483
Pricing: $2,063.00
About This Course:
With the increasing emphasis on corporate governance initiatives and the release of recent ERM guides and pronouncements, there has never been a more critical time for auditors to expand their knowledge of risk management and assessment.
In this intensive four-day seminar, attendees will learn the underlying concepts of a risk-based audit methodology. We will cover all aspects of risk assessment, including the fundamentals of risk-based auditing, defining risk in business terms, identifying key risk areas, evaluating global risk and conducting a detailed risk analysis at the engagement level. We will explore a strategy for transitioning the department to a risk-based function as well as for re-educating management and the Audit Committee.
Throughout the seminar, we will work through risk drills that will allow you to put into practice what you have learned. Attendees will leave this high-impact seminar with audit efficiencies and business insights that will maximize Audit's contributions to the organization, and cast IA as a value-adding member of the team.
Please click the "Agenda" tab at the top of this page to view the complete agenda.
---
ADDITIONAL INFORMATION
---
Learning Level: Basic
Prerequisite: None
Advance Preparation: None
Dates and Times: Classes start on the date(s) posted herein, and run from 8:30am to 5pm daily, except for the last day of class, which ends at 3pm.

Continuing Education Credits:

Click the 'Credits' tab above for information on PHR/SPHR, PDCs, and other CE credits offered by taking this course.