CPA Bookstore
Welcome to our bookstore! Either select from the items below or use the search box where you can find best-selling books and audio CDs.
New & Best-Sellers
Sarbanes-Oxley for Dummies
Finally, there is a book that explains the Sarbanes-Oxley Act in a simple and practical way.
Written in plain English, Sarbanes-Oxley for Dummies provides an implementation framework for firms as they struggle to come into compliance!
Outlook 2007 For Dummies
This course walks you through the cool new interface and every feature — sorting and answering your e-mail, activating security safeguards, handling your appointments and to-do list, and collaborating with others.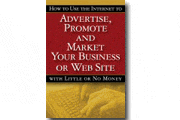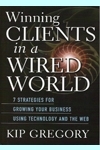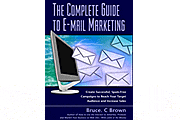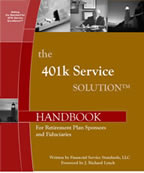 401k Service Solution™ Handbook
The 401k Service Solution™ Handbook details a simple process to guide plan sponsors and fiduciaries through successful plan setup, management, and review.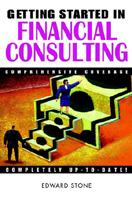 Auditor's Guide to Information Systems Auditing
More and more, auditors are being called upon to assess the risks and evaluate the controls over computer information systems in all types of organizations. However, many auditors are unfamiliar with the techniques they need to know to efficiently and effectively determine whether information systems are adequately protected.
This course presents an easy, practical guide for auditors that can be applied to all computing environments.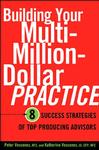 Building Your Multi-Million-Dollar Practice
Grow your business through "no-sell" selling by using proven strategies from the industry's leading consultants and coaches.
Building Your Multi-Million-Dollar Practice
outlines proven techniques so that you can enjoy a highly-productive, lucrative financial services practice with less stress.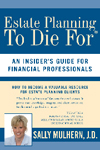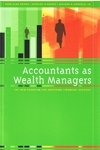 Accountants as Wealth Managers
This book uses extensive industry research, coupled with the authors' experience working with CPA firms, to show why wealth management is the wave of the future for any financial services firm that wants to connect with affluent clients and be successful.

Don't Keep Me A Secret!
This new book from Bill Cates will give you over 100 ideas and tactics you can use to stimulate more referrals – including real-world examples and best practices. It includes a section on powerful social prospecting methods.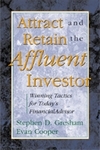 Attract and Retain the Affluent Investor
Attract and Retain the Affluent Investor
will show readers that by adapting current methods and learning how to provide a richer level of service, financial advisors will be able to capitalize on this opportunity and create greater client satisfaction.
Search
Use the Search box below to find other books that meet your needs!
Find Books