What the Heck is an Enrolled Agent? And Why Should you Care?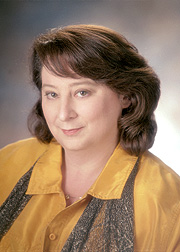 By Eva Rosenberg
TaxAnxiety Inc

Shhhh...EAs are one of the best-kept secrets of the tax industry.

Enrolled Agents are the only tax professionals who get their license to practice directly from IRS and the United States Treasury.
Enrolled Agents are the only tax professionals who get their license after taking a rigorous set of exams that only cover taxation and the related representation rules of the Internal Revenue Code and the Internal Revenue Manual

Enrolled Agents are the only tax professionals whose continuing education must be 100% in taxation - and the ethics of taxation

CPAs may learn accounting, auditing, consulting services, specialized knowledge and applications, management, taxation and ethics

And attorneys are free to study any area of the law to keep up with their mandatory legal continuing education requirements - they aren't required to study tax law

In other words, Enrolled Agents are the nation's tax professionals.


And all you have to do to become licensed as an Enrolled Agent (EA) is to be an expert in U.S. Taxation - no degrees, no 2-year apprenticeship, no road-blocks. All you have to do is prove to IRS that you know tax - and you can get your Enrollment Card by next tax season.


But no one knows what an EA is.

Everyone knows what a CPA is. And there are lots of them. In 2006, the AICPA (American Association of Certified Public Accountants) had over 335,500 members. AICPA was founded in 1887 to establish the profession of Accountancy - and they've done a great job spreading the word in the last 120 years!

Just a few years earlier in 1884, Congress endowed EAs the power to help Americans settle their claims against the U.S. Government after the Civil War. During those 120+ years since EAs were established, there have been fewer than 90,000 EAs in total. In fact, about half those EA have are in practice right now. There are about 45,000 Enrolled Agents practicing in the United States, presently.


Why so many fewer EAs?

Well, unlike the AICPA, founded in 1887, EAs only gathered together to form a national society in 1972. And it's only been about 20 years since EAs started using public relations skills and tactics to educate the taxpaying public about the alternative to CPAs.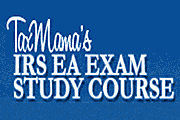 Ironically, even well until the 1980s, the accounting colleges were not informing students about this professional avenue. I managed to complete an entire Bachelor's Degree in Accounting and Masters in International Business without ever once hearing the phrase Enrolled Agent.

I might have changed the direction of my studies had I known of the option to become an Enrolled Agent. That's why I am devoting so much time and energy to inform the taxpaying public about EAs as an alternative - and to train and educate new Enrolled Agents.


Why should I become an Enrolled Agent?

If you're visiting this site, or reading this newsletter, you may considering becoming a CPA - how long is that going to take you?
You must complete your degree in accounting, or the requisite number of hours of accounting education in your state (2-4 years - more, if you're studying part-time, raising a family or having to work full-time)

Then you must work for a CPA or CPA firm or firms for 2 years, or the equivalent number of hours (this could take longer than two years if you're working part-time)

And they have to sign off on your experience before your application can be accepted (how long does paperwork sit on your firm's partners' desks before they even read those documents, much less sign them? Days, or months?)

And you have to pass the CPA exam - that's a pretty tough exam - less than 45% pass all four parts
So, it's going to take you over 4 years before you can practice as a CPA. Or at least two, if you've already passed the exam.


What if you could start working as a licensed tax professional by next tax season? Wouldn't you jump at the chance?

Well, you can.

Instead of leaving the future of your career in the hands of some firm's Partner, or having to deal with the politics, egos and ethics of those you have to work under for two years, all you have to do is rely on your own brain and your own study skills.

All you have to do is study diligently for the next couple of months and you can take all three Enrolled Agent examinations before the final testing deadline on February 28th.


Are you into instant gratification? Good.
You get your results the moment you finish each exam. And if you fail one, you can study some more and re-take it after two weeks.


Once you pass all three exams, you can immediately submit your application to IRS for your license.


It takes about 120 days for IRS to process your application and run a background check on you (your tax filing history and compliance record is their main concern, along with any criminal record)


Once that's complete, you'll get your T-Card - the Treasury Card, or Enrollment Card.


Pass the exams by the end of November and you've got your license by February - just in time to deal with the heaviest part of tax season.


Even if you don't pass the last exam until February 28th, by June you're licensed and on your way to a lucrative career. Now. Not 4 years from now!

You don't have to apprentice with anyone if you don't want to.

You can take a job, and if they disrespect you, you don't need to worry about irritating someone who's going to have to sign off on your application for your CPA. You can simply leave - and get another job, or put up your own shingle.

And there are so many companies who are eager to hire EAs. All the big firms have come to recognize the expertise and power of the EA designation. You can find openings at places like the Big 4 - KPMG, Deloitte, PricewaterhouseCoopers and Ernst and Young - as well as the corporate world.


So, how do you get started?

With TaxMama, naturally.

TaxMama's Online EA Exam Review Course is designed to help you pass the EA exams, even if you don't have a strong tax background or education. You'll do more than learn to memorize information just long enough to sit for a set of exams. You'll learn tax law, tax strategy, and how to build a tax practice and to work with clients.

The next session is starting soon. Join us! The world needs another TaxNerd!




Training For This Topic:

More About This Author: