Expiring Soon: Charitable Donations from an IRA
By Robert Kaplan
Consider the following rhetorical question, "Can an individual over the age of 70½ who has a qualified plan balance and no IRA, roll over the entire balance into an IRA and make a charitable donation of $100,000 without having to take an RMD from the qualified plan ... More



Direct Rollovers for Non-Spouse Plan Beneficiaries

On January 10, 2007, IRS released Notice 2007-7, its official guidance on key provisions of the Pension Protection Act of 2006 (PPA 2006). The new rules were in the form of numerous questions and answers on the PPA 2006 provisions. This feature article is de ... More



What the Heck is an Enrolled Agent? And Why Should you Care?
By Eva Rosenberg
Shhhh...EAs are one of the best-kept secrets of the tax industry. Enrolled Agents are the only tax professionals who get their license to practice directly from IRS and the United States Treasury.

Enrolled Agents are the only tax professionals who ge ... More
Challenge The March CFP Board Exam!
Classes Begin in February


Our Live Review courses are conducted in both Traditional Classroom and via the Internet through our Virtual Classroom. Study materials are included in the tuition for all of our programs.
Traditional Classroom Program

This program blends the highly-effective instructional methodology of self-study and classroom instruction for an excellent learning experience. We offer the classroom portion of the program in differing formats and in numerous major cities:



Virtual Classroom Program

The Virtual Classroom Program offers the same exceptional combination of self-study and live instruction, though with two differences: students receive the classroom instruction delivered as a live class via the Web; and playbacks of all classes remain active until the first day of the CFP® Certification Examination.


The Strategic Planning Retreat For Tax Business Owners
Want to start a tax business
and don't know where to begin? ...or
Have an existing tax business you want to grow?
Learn the secrets to compete successfully with national tax firms... This set of 4 Tax Business Manuals offer many of the tools you need to build your tax business!

Peoples has developed tax business strategies that really work! These manuals were designed to tackle all the obstacles a tax business owner will face when running a tax business. Why re-invent the wheel? Try this proven system at no risk with our 30-day money back guarantee.

Upon ordering, you will receive the following 4 invaluable Manuals:

Tax Business Marketing Manual

Tax Office Operations Manual

Tax Business Expansion Manual

Tax Business Personnel Manual
Click here to change the way your practice runs forever!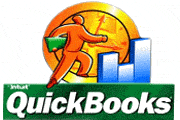 Mastering QuickBooks Seminar
Need QuickBooks training? Since 1997, we've taught more than 500,000 people how to set up and use QuickBooks in our Mastering QuickBooks courses. We offer the MOST popular QuickBooks training class in the world!
Other Events:
LLCs: Advising Small Business Start-Ups And Larger Companies
Accountants Technology Conference
The Strategic Planning Retreat For Tax Business Owners
See Complete Calendar
The Gregory Group (Kip Gregory)
Kip Gregory has more that 15 years experience in marketing and senior management in insurance, securities, banking brokerage and direct marketing. With that experience he has developed a unique perspective on how to achieve a competitive advantage in the financial services industry.

Other Expert Speakers:
All Speakers:
See all speakers