Tips for Taking the CPA Exam
By Vanessa Cook
Passing the CPA Exam requires planning and preparation in many areas. Valuable time can be lost during the exam if you are not fully prepared. In addition to knowing the subject matter required to pass, you need to know how to apply to sit for the exam and how to f ... More



Clear The Clutter: Advise Clients How Long To Retain Records
By Pat DiDomenico
Some of your clients are pack rats. Others are determined dumpers. But the best strategy is to keep tax-related records only as long as necessary. As you know, the IRS typically has three years to audit returns. But it has six years if it suspects that the r ... More



Leveling The Playing Field - How To Compete With National Tax Firms
By Chuck McCabe
National tax firms often enjoy major competitive advantages over independent tax firms. In addition to vast financial resources and economies of scale, national firms have the benefit of "best practices" that have been evolving ever since H&R Block invented the tax ... More
Earn Your

Professional Bookkeeper Designation
Earn your Professional Bookkeeper (PB) designation, and master the principles of Full-Charge Bookkeeping while becoming proficient in the practical application of the accounting processes in small to mid-sized businesses!

This Professional Bookkeepers Home Study Course is presented in the following 4 modules:

Module 1 - Accounting Made Easy

Module 2 - Practical Small Business Applications

Module 3 — Advancing your 'Account-Ability'

Bonus Module — Building a Successful Accounting Service Contents

For more details or to order, go to: http://www.cpatrainingcenter.com/showPADetails.asp?TCID=1001957
Mastering QuickBooks Seminar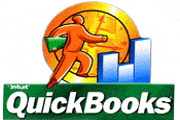 Need QuickBooks training? Since 1997, we've taught more than 500,000 people how to set up and use QuickBooks in our Mastering QuickBooks courses.

We offer the MOST popular QuickBooks training class in the world, and are the only QuickBooks training company ENDORSED by Intuit...the maker of QuickBooks.

Invest two days with an expert QuickBooks instructor who will help you discover how QuickBooks can make you and your business more successful. During this seminar, you learn to use QuickBooks the RIGHT way and leave with CONFIDENCE!

Whether you are a new or experienced user, our Mastering QuickBooks seminars are designed to help you take advantage of the powerful features this software has to offer.
... More Details / Purchase
CPAexcel Video Self Study Course - All 4 Sections





"CONQUER THE CPA EXAM!"



For students who want to study at their own pace, and learn best by using a mix of video lectures and reading, this Video Self Study Course contains everything you need to pass the exam while giving you the flexibility to study at your own pace, on your own schedule.

Consider this powerful combination of study tools:
Video Lectures and Printable Lecture Slides

Textbook

Diagnostic Exams

Electronic Study Text

Past Exam Questions

Electronic Flashcards

Simulated Exams

Final Review...and much more!
CPAexcel students pass the CPA exam at exceptionally high rates and pay just half the price of other leading courses!
... More Details / Purchase
Impact Your Career...
Become A Chartered Tax Professional!
Upon successfully completing our series of six 30-hour courses in income tax preparation, you will be awarded a certificate and the designation of Chartered Tax Professional - CTP.


Courses Include

Basic Individual Income Tax Preparation

Intermediate Individual Income Tax Preparation

Advanced Level I Individual Income Tax Preparation

Advanced Level II Individual Income Tax Preparation

Small Business Level I Income Tax Preparation

Small Business Level II Income Tax Preparation

After completing this comprehensive program, certificants will be prepared to handle almost any individual and small business income tax situation encountered!
... More Details / Purchase

Hot Issues in U.S. International Tax
This seminar focuses on the most relevant U.S. tax issues in cross-border tax planning from a corporate perspective. Learn about the American Jobs Creation Act and the Treasury Department's ongoing efforts to issue regulatory guidance on a variety of international issues.
Other Events:
See Complete Calendar


Don't Keep Me A Secret!
This NEW book from Bill Cates will give you over 100 ideas and tactics you can use to stimulate more referrals – including real-world examples and best practices. Learn how to turn your leverage your current relationships into a a successful career!


Other Books:
See More Books