HR On-Demand HR Webinars, Webcast, and Audio Conferences
Listed below are On-Demand webinars and audio presentations. All have run within the last six months, so all are up-to-date and timely.
Unemployment Update For Payroll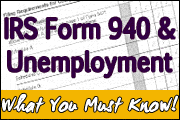 This training session reviews the necessary updates to IRS Form 940, and how payroll professionals are affected.
Available Versions:
Live on: 1/24/2019. Also available via CD, On-Demand
Series 7 Top-Off - Live Webinar With OnDemand Playback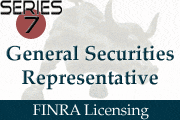 Our Series 7 Top Off class includes both print and online study tools designed to fit your study style and schedule. We know you're a busy professional, and we know you need to pass the first time!
Available Versions:
Looking for live events? Check out our webinar calendar and seminar calendar.
Find Seminars, Webinars, And Online Training In Your Area